The general method to flash the ELRS receiver is WiFi or FC passthrough,however, it will lead to the loss of the bootloader and fail to recover, you can use the Expresslrs Recovery Dongle to flash the firmware to make your devices normal,here is the manual for pilots to flash the firmware into the BETAFPV receiver via Expresslrs Recovery Dongle.
Step1
Connect the Expresslrs Recovery Dongle to the computer, then open the expresslrs configurator to check if the serial port of Expresslrs Recovery Dongle can be recognized. If not, try to install the driver or replace the USB cable. (You can download the driver at the end of the article)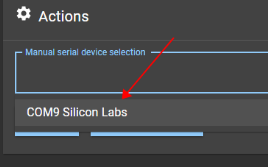 After the Expresslrs Recovery Dongle is recognized, connect the attached spring probe to the Expresslrs Recovery Dongle. The connection sequence of the spring probe needs to correspond to the receiver's like the following picture.

Note:
The TX and Rx serial ports on the receiver need to be cross-connected with the TX and Rx serial ports of Expresslrs Recovery Dongle.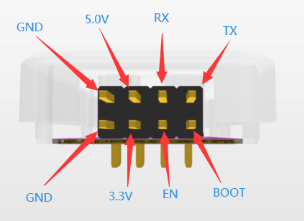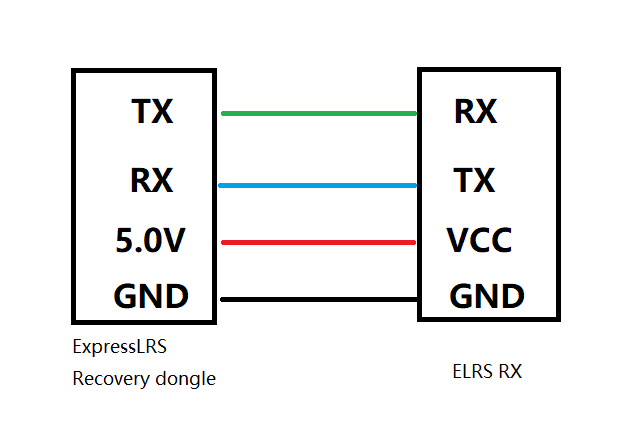 Step2
Press and hold the button or short circuit the Upgrade pad on the receiver before you connect the receiver with the spring probe. If the blue light of the receiver is solid, indicates the receiver is on flashing mode.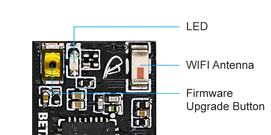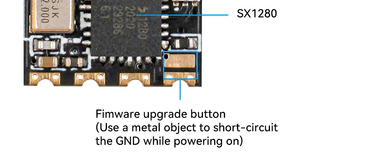 Step3
Select the corresponding target and set your firmware options in ExpressLRS Configurator as below
(Take the 2.4G version receiver for example).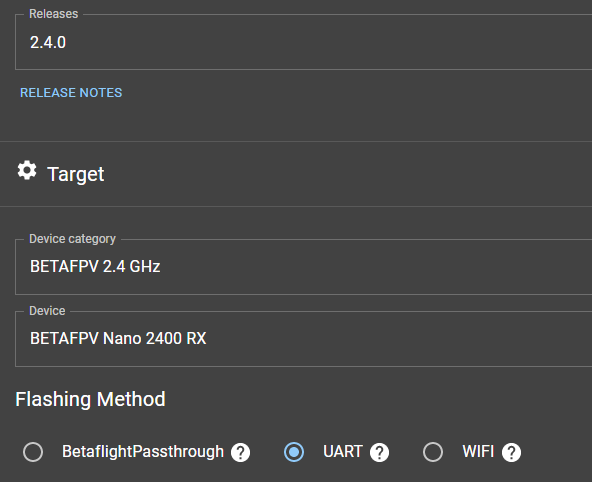 Note:
Please select UART instead of Betaflightpassthrough or WIFI!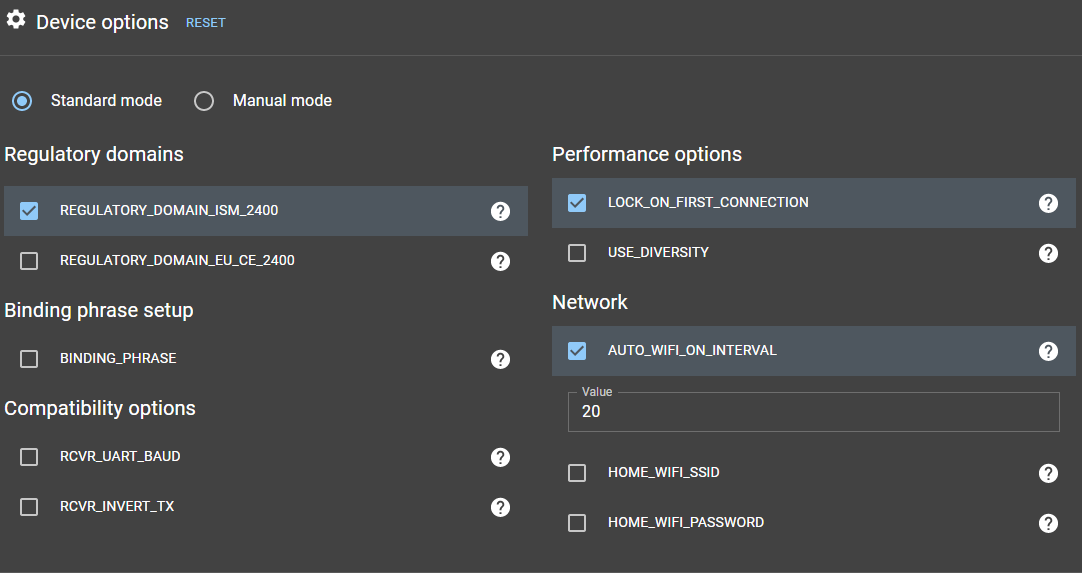 Then click"Build and Flash". For the first-time flashing/updating, it would normally take a while. A
"Success" message will be shown once the process is completed.