The method of battery voltage detection and correction is as follows, which will be used if you
use the fixed-wing aircraft.
Using of battery voltage detection line: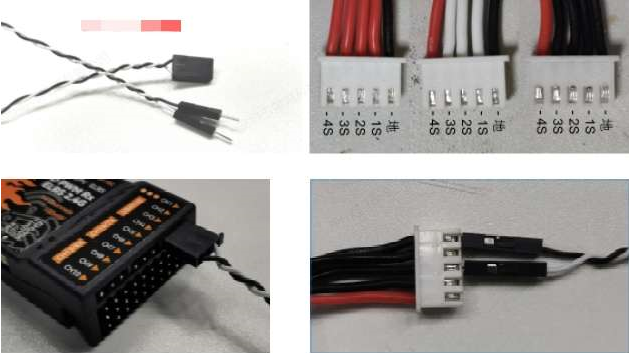 Note: The black wire can only be connected to the "ground" at the right of the terminal, and the white wire can be connected to other ports. The maximum voltage is up to the port which was chosen. The figure above is 2S voltage, and the parameters are set according to 2S.

Set correction parameters in the remote control.
---The first step is to click RxBt to enter battery setting of the receiver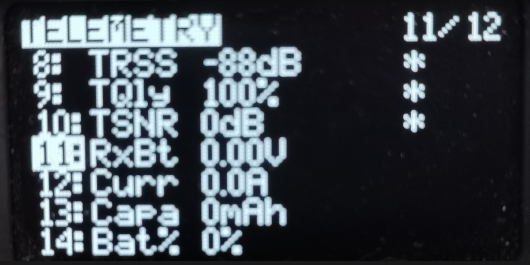 ---The second step is to set Ratio and Offset.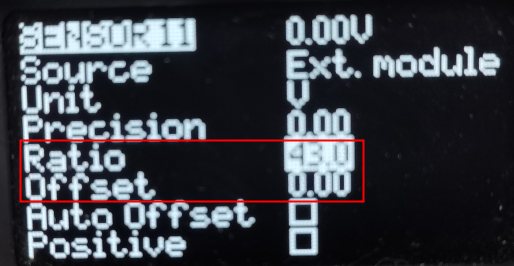 Suggested settings for voltage correction parameters.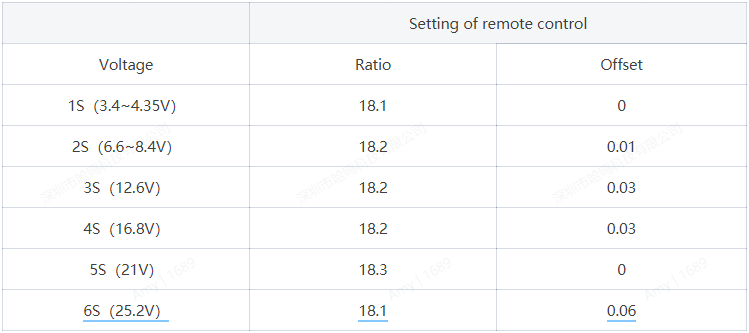 Note: The specific setting value is related to the status of each product. This table is only for reference. More accurate setting values need to be got by correcting.