Please well noted that the maximum firmware supported by SMO 4K with 1.2.18 before the new firmware version or Mobile APP released by Insta 360.
Steps for reverting firmware version:
Enter Insta 360 official website- click the downloads interface - click Insta360 ONE R. https://www.insta360.com/download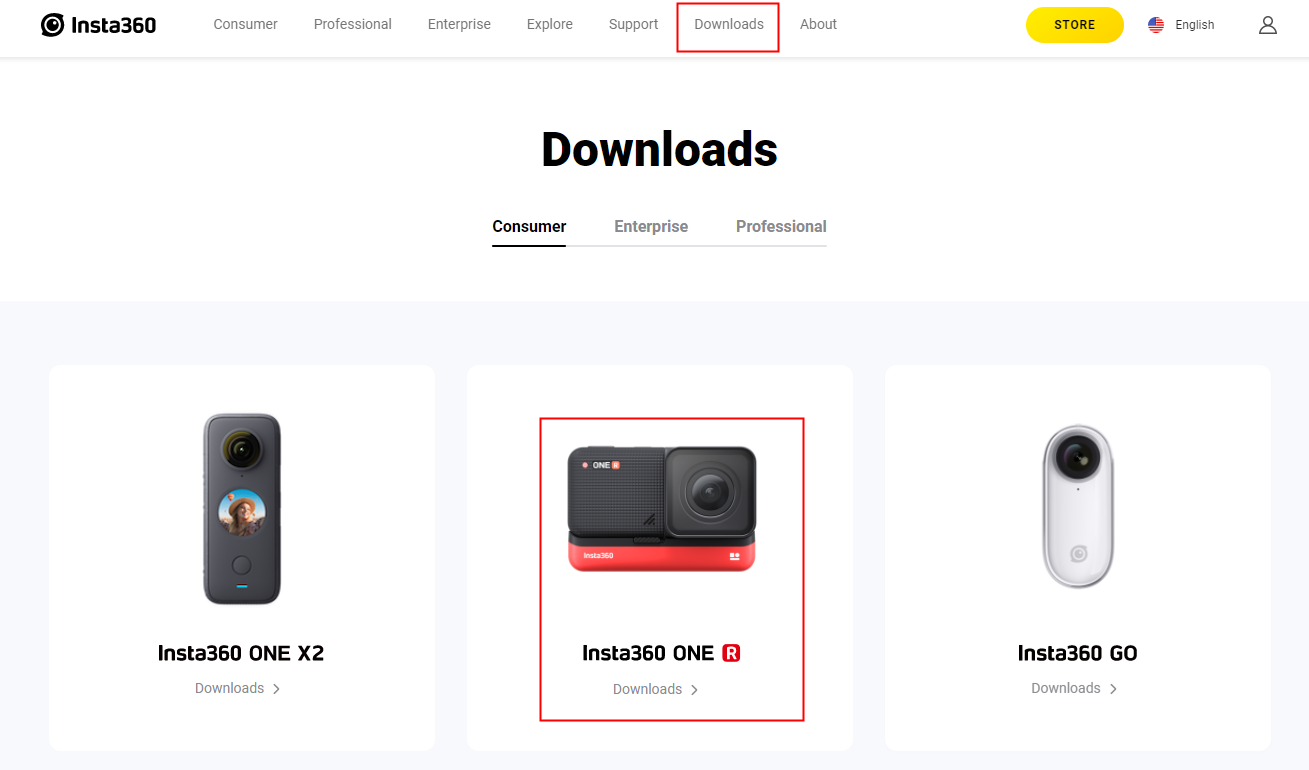 Download the 1.2.18 firmware version under the current interface or historical version page.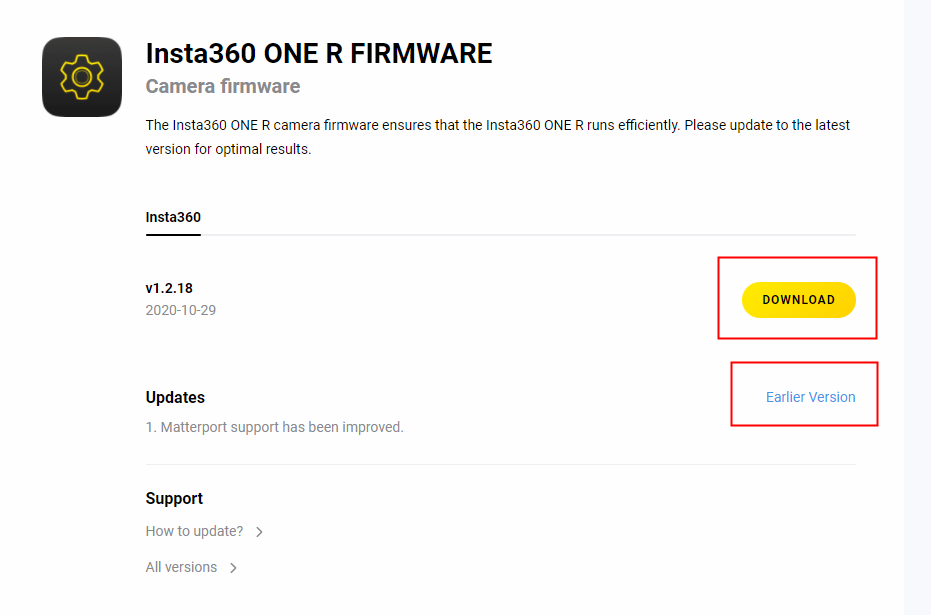 When the backup of the camera TF card was finished, please copy the downloaded "bin" file to the root directory of the camera TF card (named Insta360OneRFW.bin. Please do remember to delete the old "bin" file and do not modify the firmware file name. Otherwise, the upgrade procedure will not be done successfully since the system can not recognize the firmware automatically under that case), and exit in safe mode after the above steps final.
Plug the TF card into SMO 4K card slot, start the SMO 4K camera, and wait for seconds, the green light will be on after the camera is turned on and loaded, indicating that the SD card has been successfully inducted.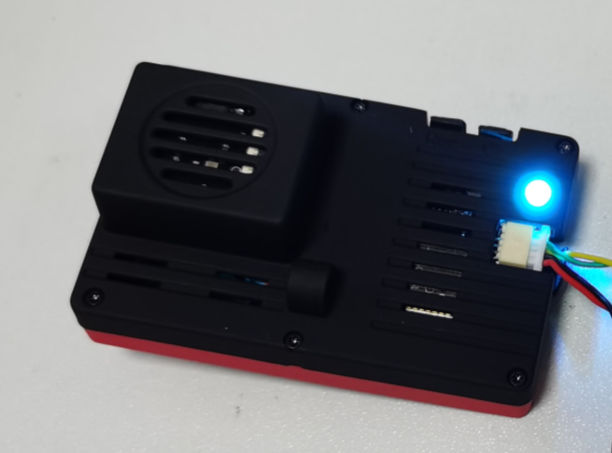 5. About 1 minute, the light will be blue, indicating that the camera is upgrading/reverting firmware.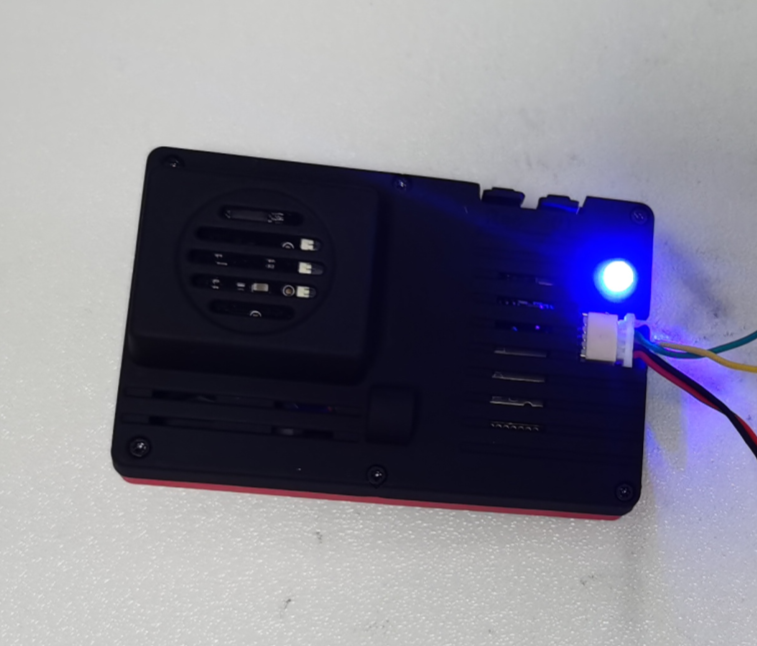 6. About 5 minutes, SMO 4K re-starts, the light became green again with a beep appears, indicating that the upgrade/revert procedure is perfectly finished. Connect the mobile APP to the SMO 4K camera, and confirm the current firmware version is 1.2.18 in the settings.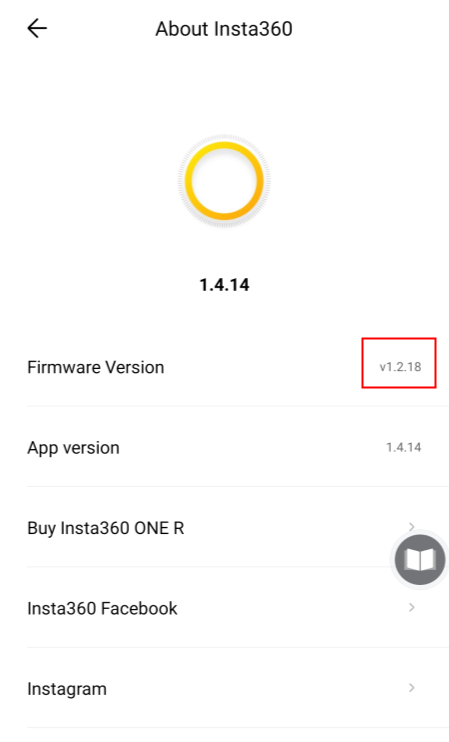 PS:
It takes about 3 minutes in the entire upgrade/revert procedure, please ensure the power supply will not be discontinuous.
Please make a backup of your data before the upgrade/revert procedure. If you find any abnormality like blue light flashes abnormally during the above operation, please format the TF card and repeat steps 3-6.