Firmware Update Steps
The stock firmware of the Lite Radio3 Pro manufactured by our company is ELRS V2.2.0, which could bind with the ELRS receiver and SPI FC from our company.
There are two methods to flash ExpressLRS, via WiFi or ExpressLRS Configurator.
Flash via wifi :
1. Enter the LUA script on your controller and enable the Wifi connectivity: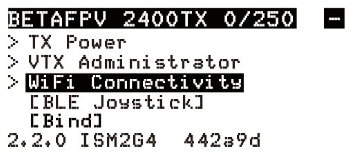 2. Connect the wifi named: ExpressLRS TX with the password expresslrs

3. Enter the http://10.0.0.1 on your browser TAB, and select the firmware below to flash:

Note: Wait for the page to refresh until the URL bar shows 10.0.0.1/update (it looks like the page has been frozen for a while). Wait at least 10 seconds after the page refresh indicates that the upload is complete. It takes some time for the firmware after uploading, so do not unplug until you see the success page shown, or you will brick the device by unplugging it in the flash.
Flashing via ExpressLRS configurator:
Download the latest ExpressLRS Configurator application for your platform. Install ExpressLRS Configurator and open it.
Step1:
Use the Type C USB cable to connect the controller to the computer, and select "USB Serial (Debug) "
Step2:
Please select the corresponding target and set your firmware options in ExpressLRS Configurator as shown below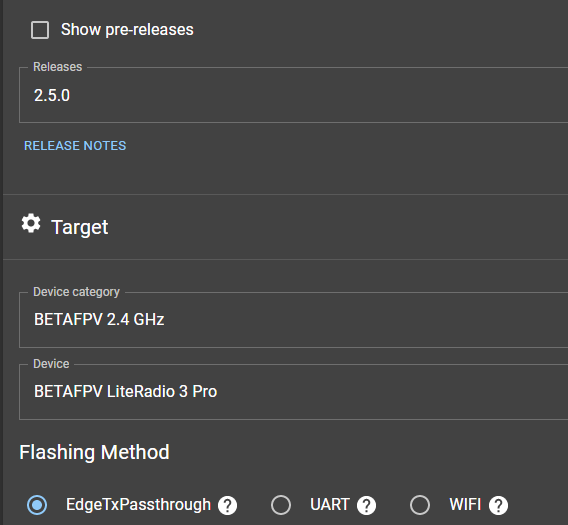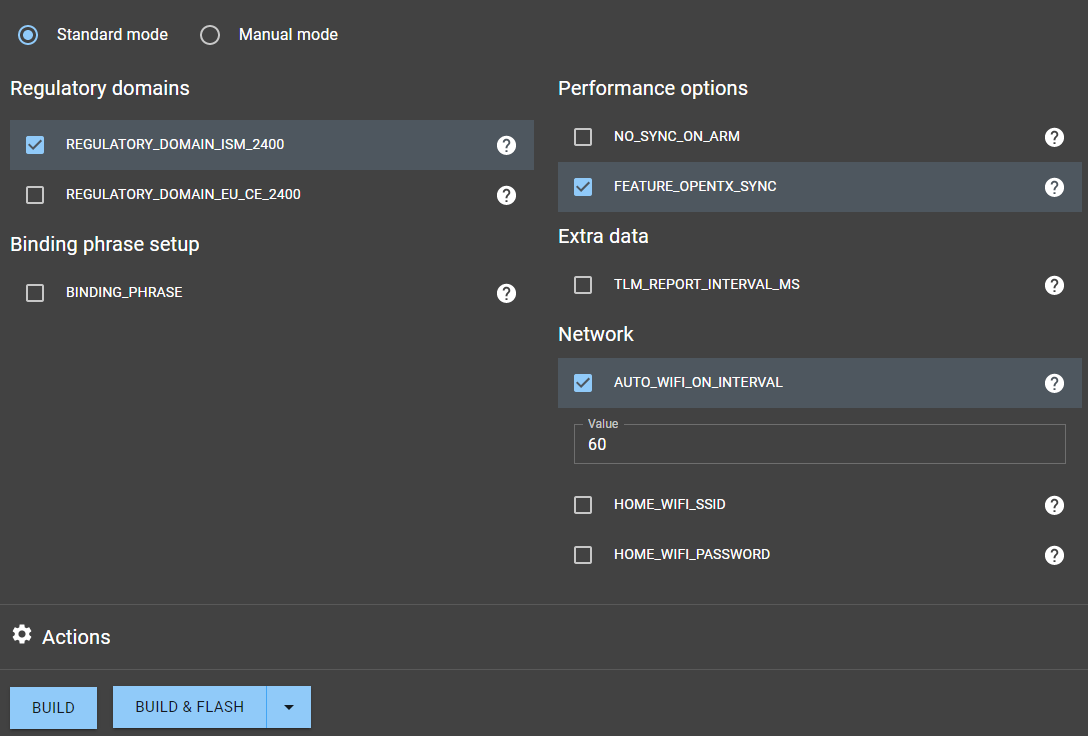 You could set the binding phrase in the blanket below before you click the flashing:

Then click Build and Flash. For first-time flashing/updating, it would normally take a while. A Success message will be shown once the process is complete.