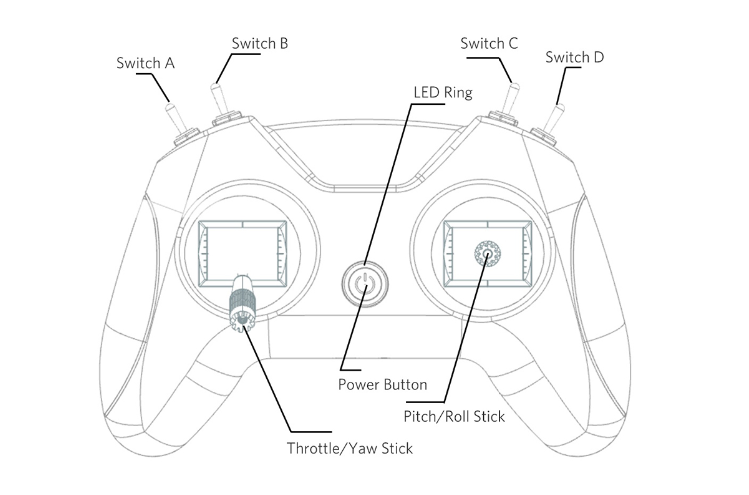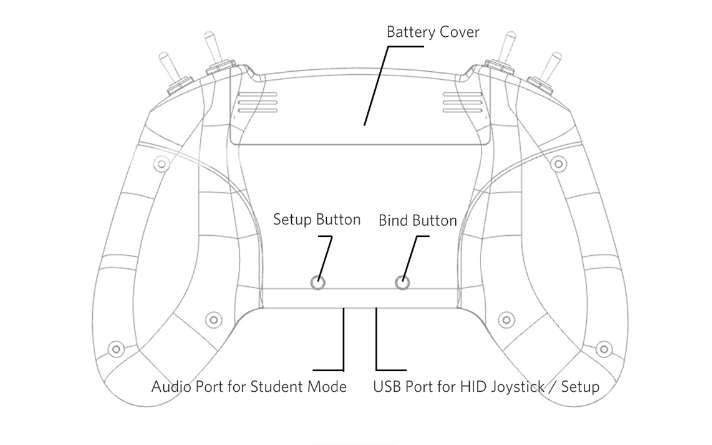 Installing the Transmitter Battery
Remove the battery cover from the back of the transmitter.
Insert the white 3-pins connector of the included 350mAh battery to the transmitter.
Install the battery cover.
Power the Transmitter On and Off
Press and hold the power button for about 5 seconds until twice vibration. The LED will be green first and turn to blue finally. Then the LiteRadio is power on.
Press and hold the power button for about 4 seconds until one vibration. The LiteRadio is power off.
| | | |
| --- | --- | --- |
| LED Status | Reason | Solution |
| Red Solid | The throttle stick or switches are not in the lowest | Lower throttle and switch to the lowest position. Turn to blue then. |
| Green Solid | The system is loading. | Wait for the system load completes |
| Blue Flash Slow | The battery reaches the low voltage limit | Charging the batteries |
Binding the Receiver
Make sure the transmitter is powered on.
Press the BIND button from the back of the transmitter. The transmitter will enter the binding mode and last about 10 seconds, indicated by blue and red LED flash alternately.
Check the receiver if binding successfully. If not, re-do the process above.
Battery Alarm & Charge the Battery
The blue LED flashes slowly when the battery reaches the low voltage limit.
The LiteRadio 2 integrates the Lipo battery charger. Just plug in the radio transmitter to an adapter via a USB cable. The LED ring will be red when charging. The LED ring will turn off when charging finished.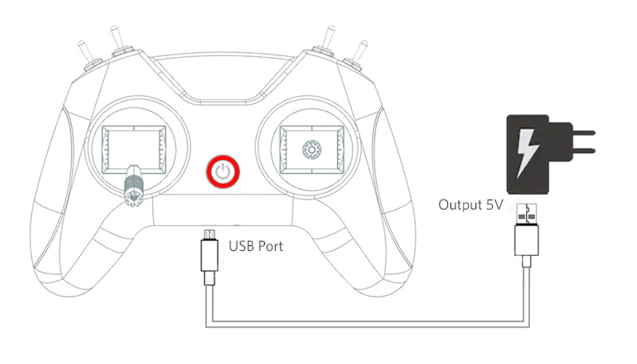 Note: The beta test version of LiteRadio 2 has NO battery charger integrated.
Switching Protocol
Press and hold the bind button, press the power button until the red light is flashing. The flashing times of red LED indicates a different protocol.
| | |
| --- | --- |
| LED Status (red) | Protocol Version |
| Flash Once | Frsky D16 FCC |
| Flash Twice | Frsky D16 LBT |
| Flash Three Times | Frsky D8 |
Note: This is only valid for LiteRadio 2 with Frsky protocol, like Frsky D8, Frsky D16 FCC, and Frsky D16 LBT.
HID Joystick
The LiteRadio 2 transmitter can act as a USB Joystick when connected to a personal computer. The below steps describe how to activate this function.
Power on the transmitter, ensure the LED is solid blue.
Connect USB cable, USB connect symbol appears.
USB Joystick device should be available on the computer.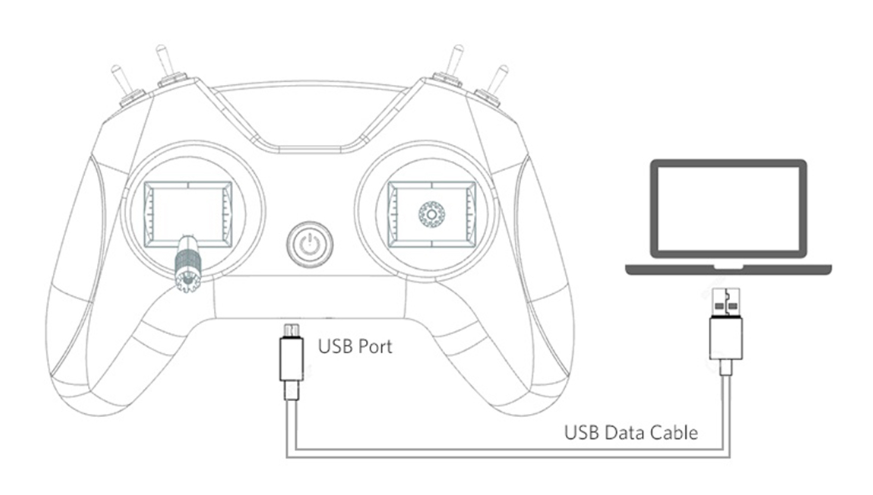 The OpenTX manual of how to set up the joystick function.
https://opentx.gitbooks.io/manual-for-opentx-2-2/radio_joystick.html
How to use the LiteRadio2 as a USB gamepad.
https://betafpv.freshdesk.com/support/solutions/articles/27000063263-hid-joystick-mode-manual
Student Radio Mode
The factory setting of LiteRadio V2 is the slave device. The audio port directly outputs a PPM signal. Inserting the audio cable to the audio port, LiteRadio2 could be recognized as the student radio in default.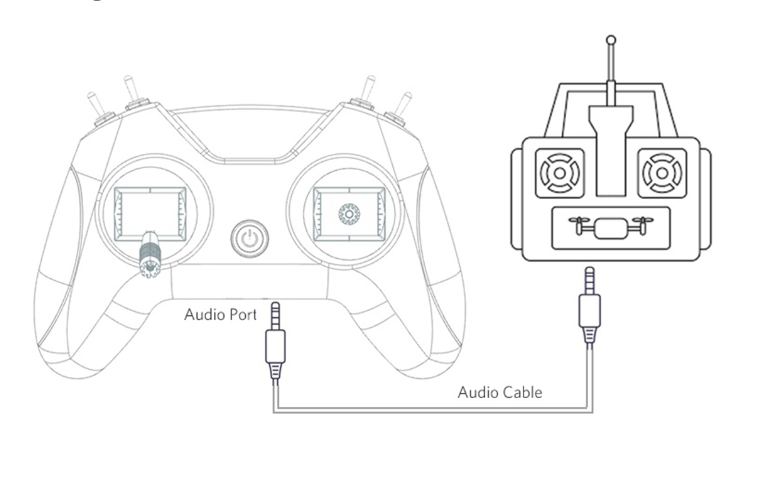 For the OpenTX manual of how to set up the trainer function, please check this link:
https://opentx.gitbooks.io/manual-for-opentx-2-2/radio_trainer.html